How Many Calories in a Chicken Leg?
Chicken is a staple protein in many people's diets, and for good reason. It is relatively inexpensive, widely available, and versatile in the kitchen. One popular cut of chicken is the chicken leg, which includes the thigh and drumstick. But how many calories are in a chicken leg? The answer may surprise you.
First, it is important to understand that the number of calories in a chicken leg can vary based on a few factors. The most significant factor is whether the skin is still attached. Chicken legs with the skin still on will have more calories than those with the skin removed. This is because the skin is high in fat, and fat contains more calories per gram than protein or carbohydrates.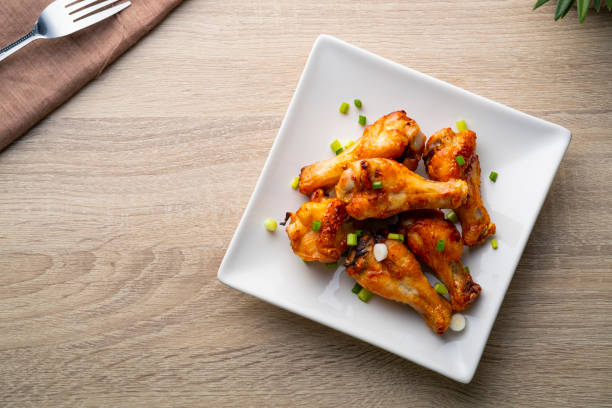 Another factor that can affect the calorie content of chicken legs is how they are cooked. Fried chicken legs will have more calories than roasted or grilled chicken legs, due to the added fat from the cooking oil. Additionally, any added sauces or seasonings will also increase the calorie content of the chicken legs.
So, with all of these factors in mind, how many calories can you expect to find in a chicken leg? Here is a rough estimate based on a few different scenarios:
Chicken leg with skin, roasted: Approximately 220 calories
Chicken leg with skin, grilled: Approximately 200 calories
Chicken leg with skin, fried: Approximately 300 calories
Chicken leg with skin removed, roasted: Approximately 150 calories
Chicken leg with skin removed, grilled: Approximately 130 calories
Chicken leg with skin removed, fried: Approximately 220 calories
It is important to note that these are just rough estimates and the actual calorie content may vary slightly. The best way to know the exact calorie content of your chicken legs is to consult a nutrition facts label or use a nutrition tracking app.
Now that you know the approximate calorie content of chicken legs, you may be wondering how they fit into a healthy diet. As with all things, it is important to consume chicken legs in moderation as part of a balanced diet. The key is to pay attention to portion sizes and to choose cooking methods that are lower in calories, such as roasting or grilling.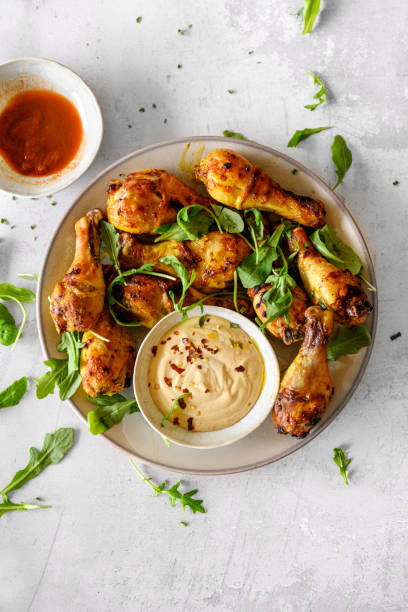 In addition to being a good source of protein, chicken legs also contain important nutrients such as niacin, vitamin B6, and selenium. They are also a good source of iron, which is important for maintaining healthy red blood cells.
Overall, chicken legs can be a healthy and tasty addition to your diet, as long as they are consumed in moderation and prepared in a healthy way. So the next time you enjoy a chicken leg, remember to keep an eye on the calorie content and choose a cooking method that will help you stay on track with your nutrition goals.