Avocados are a nutritious and delicious fruit that is enjoyed by people all over the world. They are a staple in many diets, particularly in dishes such as guacamole, avocado toast, and salads. However, one question that often arises when it comes to avocados is how many calories they contain. In this article, we will delve into the topic of avocado calories and provide you with all the information you need to know.
First, let's define what a calorie is. A calorie is a unit of energy that is used to measure the amount of energy that is contained in food. The human body requires a certain number of calories each day to function properly, and the amount of calories that a person needs can vary based on a number of factors such as age, gender, weight, height, and activity level.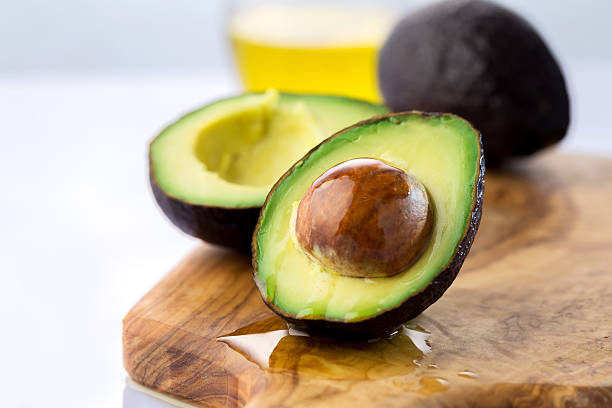 Now, let's get to the main topic at hand: how many calories are in a whole avocado? The answer to this question can vary somewhat depending on the size of the avocado. However, on average, a whole avocado contains about 234 calories. This number is based on a medium-sized avocado that is about 7 inches long and 3.5 inches in diameter.
It's important to note that the majority of the calories in an avocado come from fat. In fact, about 21 grams of the 27 grams of total fat in an avocado are monounsaturated fat, which is a type of healthy fat that is beneficial for heart health. The remaining 6 grams of fat in an avocado are polyunsaturated and saturated fats.
While it's true that avocados are high in fat, it's important to remember that not all fats are created equal. The monounsaturated fat in avocados is considered to be a healthy fat, as it can help to reduce bad cholesterol levels and lower the risk of heart disease. In contrast, saturated fats and trans fats, which are often found in processed and fried foods, can increase the risk of heart disease.
So, how many calories should you aim for in a day? The recommended daily intake of calories can vary depending on a person's age, gender, weight, height, and activity level. However, a general guideline is that adult men should aim for about 2,500-3,000 calories per day, while adult women should aim for about 2,000-2,500 calories per day.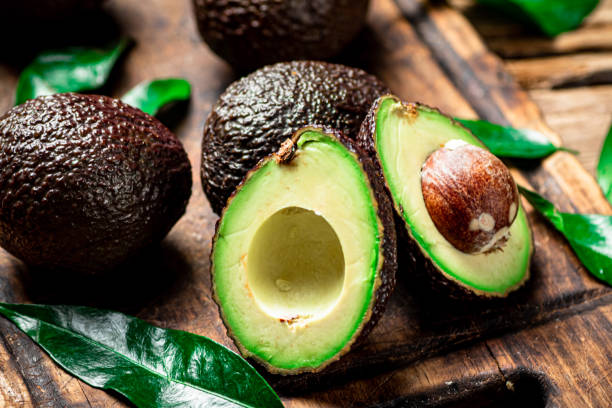 It's important to note that these are general guidelines and that the actual number of calories a person needs may be different. For example, someone who is very active may need more calories to fuel their body, while someone who is sedentary may need fewer calories. It's also worth noting that avocados are a high-calorie food, so it's important to be mindful of portion sizes and to include a variety of other nutrient-dense foods in your diet as well.
One way to incorporate avocados into your diet in a healthy way is to use them as a replacement for less healthy ingredients. For example, you could use mashed avocado in place of mayonnaise on a sandwich or as a spread on toast. You could also add sliced avocado to salads or use it as a topping for tacos or burritos.
Another option is to make guacamole, which is a popular dip made with avocados, tomatoes, onions, and spices. Guacamole is a healthy choice as a snack or party food, as long as you watch your portion sizes. One serving of guacamole is about 2 tablespoons, which contains about 50 calories.
Avocados are also a good source of fiber, with about 6.7 grams per serving. Fiber is an important nutrient that can help to keep the digestive system functioning properly and may also help to lower the risk of heart disease and certain types of cancer.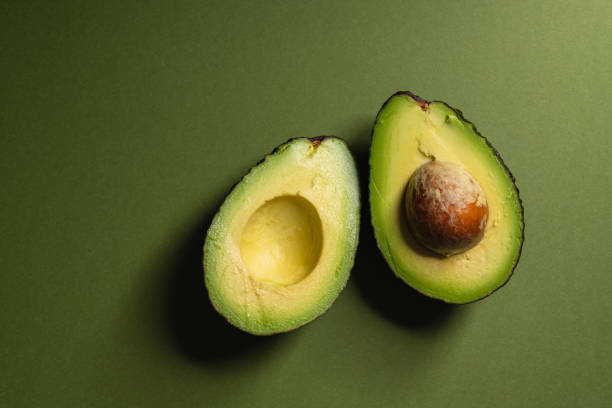 In addition to fat and fiber, avocados are also a good source of several other nutrients. They are high in potassium, which is important for maintaining healthy blood pressure levels, and they also contain small amounts of vitamins and minerals such as vitamin K, vitamin E, and vitamin C.
Overall, avocados are a nutritious and tasty food that can be enjoyed as part of a healthy diet. While they are high in calories, they are also a good source of healthy fats and fiber, making them a nutritious choice for those looking to incorporate more healthy fats into their diet. Just be mindful of portion sizes and try to incorporate avocados into balanced meals to ensure that you are getting a variety of nutrients.