Chia seeds have become a popular ingredient in many health food products, and for good reason. These tiny seeds are packed with nutrients and are considered to be a superfood due to their numerous health benefits. One of the most common questions people ask about chia seeds is how many calories they contain. In this article, we will discuss the calorie content of chia seeds and the impact that consuming these seeds can have on your diet.
One tablespoon of chia seeds contains approximately 60 calories. This may seem like a small amount, but it is important to note that chia seeds are very calorie-dense, meaning that they contain a lot of nutrients and energy in a small amount of volume. A single tablespoon of chia seeds is actually equivalent to about 10 grams, so this small serving size provides a decent amount of nutrients.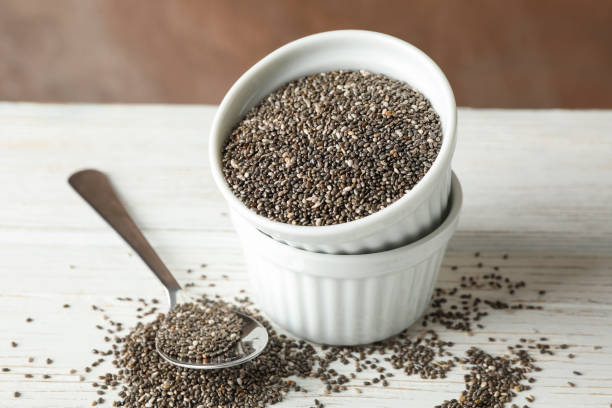 The calorie content of chia seeds comes primarily from the fat and carbohydrate content of the seeds. Chia seeds are high in healthy unsaturated fats, including Omega-3 fatty acids, which are beneficial for heart health and reducing inflammation in the body. The carbohydrate content of chia seeds is primarily composed of dietary fiber, which can help to regulate blood sugar levels and promote satiety.
How to Incorporate Chia Seeds into Your Diet
Chia seeds are incredibly versatile and can be added to a variety of dishes to increase their nutritional value. Here are a few suggestions for how to incorporate chia seeds into your diet:
Add to smoothies: Chia seeds can be added to smoothies to increase their protein and fiber content. Simply blend a handful of chia seeds with your favorite fruits, vegetables, and milk or milk alternative for a delicious and nutritious drink.
Use as a thickener: Chia seeds can be used as a natural thickener in recipes like soups, stews, and sauces. Simply mix 1 tablespoon of chia seeds with 3 tablespoons of water and let the mixture sit for 10 minutes until it forms a gel.
Sprinkle on yogurt: Chia seeds can be sprinkled on yogurt for added texture and nutrition. They make a great topping for a healthy breakfast or snack.
Make chia pudding: Chia seeds can be combined with milk or milk alternative and sweetener to make a delicious and healthy pudding. Simply mix 1/4 cup of chia seeds with 1 cup of milk and let the mixture sit for 30 minutes to an hour until it thickens.
While 60 calories per tablespoon may not seem like much, it is important to consider the impact that chia seeds can have on your overall diet. If you are trying to maintain or lose weight, consuming chia seeds in moderate amounts can help you feel full and satisfied, reducing the likelihood that you will overeat or snack on unhealthy foods. Additionally, the high fiber and healthy fat content of chia seeds can help to promote weight loss by increasing metabolism and promoting fat burning.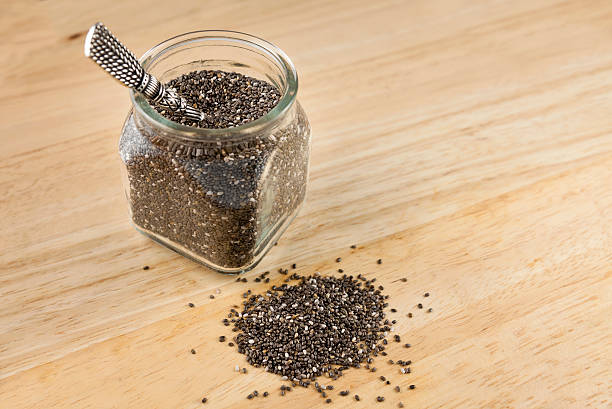 Another factor to consider when evaluating the calorie content of chia seeds is the potential impact on blood sugar levels. Chia seeds are low in carbohydrates, which makes them a great option for people with diabetes or other conditions that affect blood sugar levels. The high fiber content of chia seeds can help regulate blood sugar levels by slowing down the rate at which glucose is absorbed into the bloodstream. This makes chia seeds a great option for people who are looking to manage their blood sugar levels.
In conclusion, while chia seeds may seem like a small food, they pack a big punch when it comes to nutrition. With 60 calories per tablespoon, chia seeds are a great source of healthy unsaturated fats, dietary fiber, and other nutrients that can help promote overall health and well-being. Whether you are looking to maintain or lose weight, or simply want to improve your diet, chia seeds are a great food to add to your meal plan.