Coconuts are a popular tropical fruit that are rich in a variety of nutrients and offer a range of potential health benefits. One question that often comes up when discussing coconuts is how many calories they contain. In this article, we will delve into the calorie content of coconuts and discuss some of the other nutritional aspects of this versatile fruit.
First, let's start by looking at the calorie content of coconuts. The exact number of calories in a coconut will depend on a variety of factors, such as the size of the coconut, its type (e.g., young or mature), and whether it is raw or cooked.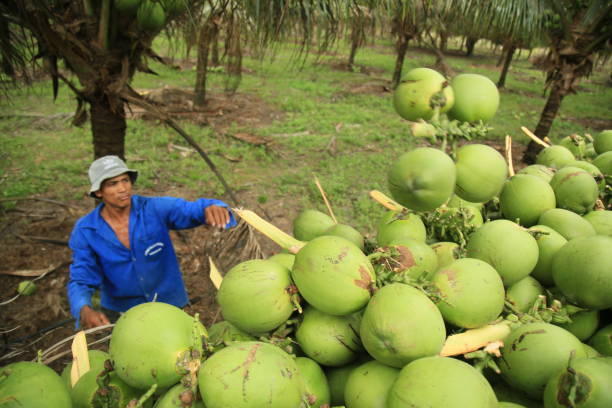 On average, a medium-sized (around 300 grams) raw coconut contains around 354 calories. This is significantly higher than many other fruits, which tend to have lower calorie counts. For comparison, a medium apple contains around 95 calories, while a banana contains around 105 calories.
It's worth noting that the calorie content of a coconut will vary based on the type of coconut you are consuming. For example, a young coconut (also known as a "green" coconut) contains fewer calories than a mature coconut. Young coconuts tend to be more tender and have a softer flesh, which is often consumed as a refreshing drink. These coconuts contain around 73 calories per 100 grams, making them a lower calorie option compared to mature coconuts.
Mature coconuts, on the other hand, have a harder shell and a thicker flesh that is typically used in cooking or grated to make coconut milk or coconut oil. Mature coconuts contain around 354 calories per 100 grams, which is significantly higher than young coconuts.
It's also important to note that the calorie content of a coconut can vary based on how it is prepared. For example, if you are consuming a coconut in the form of coconut oil, the calorie content will be higher than if you were eating it raw. This is because coconut oil is pure fat, with around 117 calories per tablespoon.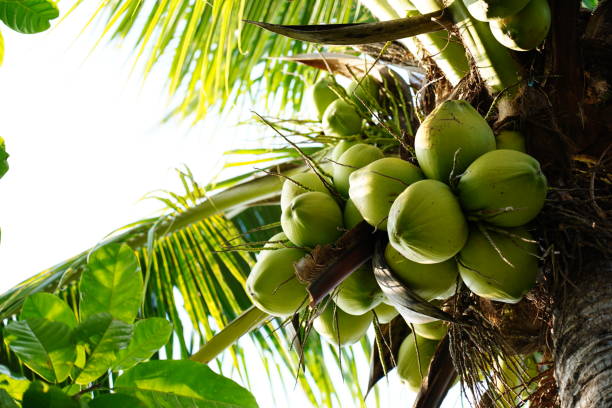 So, how many calories are in a coconut if you are consuming it in the form of coconut milk or coconut water? A cup of coconut milk contains around 445 calories, while a cup of coconut water contains around 46 calories.
Now that we've looked at the calorie content of coconuts, let's delve into some of the other nutritional aspects of this tropical fruit.
Coconuts are a good source of several essential nutrients, including fiber, vitamins, and minerals. They are particularly rich in potassium, with a medium-sized coconut providing around 690 milligrams of this important mineral. Potassium is essential for maintaining healthy blood pressure and supporting muscle function.
Coconuts are also a good source of manganese, with a single coconut providing around 1.5 milligrams of this mineral. Manganese is important for a variety of bodily functions, including bone health, metabolism, and the proper functioning of the nervous system.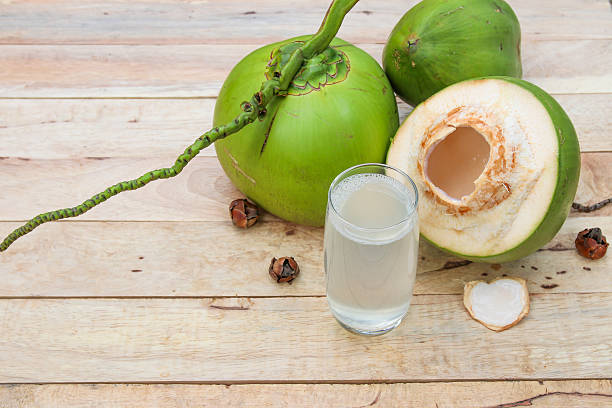 In addition to these nutrients, coconuts are also a good source of antioxidants, which can help to protect your cells from damage caused by free radicals. Free radicals are unstable molecules that can damage cells and contribute to the development of chronic diseases such as cancer and heart disease.
One of the most well-known antioxidants found in coconuts is lauric acid, which makes up around 50% of the fatty acids found in coconut oil. Lauric acid has been shown to have antiviral and antibacterial properties, making it a potentially helpful tool in the fight against infections.
Coconut milk is another option for adding coconut flavor to your dishes. It is made by grinding the flesh of the coconut and mixing it with water to create a creamy liquid. One cup of coconut milk contains about 552 calories, which is still a significant amount but lower than the calorie content of a whole coconut.
In addition to its use in cooking, coconut is also a popular ingredient in many non-food products, such as beauty and health products. Some of these products may contain coconut oil or coconut extract, which can add a coconut flavor or scent to the product.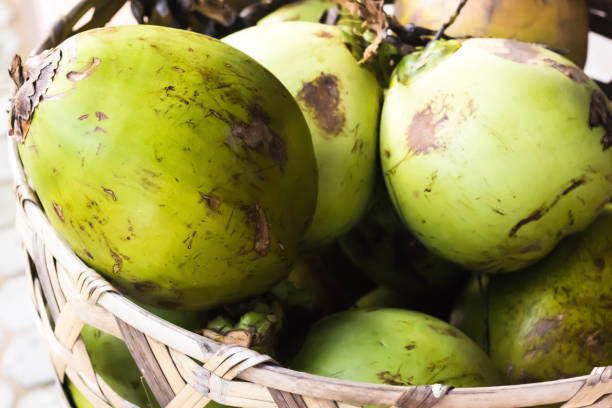 So, how many calories are in coconut? As you can see, the answer depends on the form in which you consume it. A whole coconut contains a significant number of calories, while coconut oil and coconut milk contain fewer calories but are still calorie-dense options. As with any food, it's important to consume coconut in moderation as part of a balanced diet.
Coconut is a versatile ingredient that can add flavor and nutrition to a variety of dishes. Whether you're using coconut oil, coconut milk, or a whole coconut, be mindful of the calorie content and enjoy it as part of a healthy diet.