Prawns, also known as shrimp, are a popular seafood choice that is enjoyed around the world. Not only are they delicious, but they also offer a variety of health benefits thanks to their high protein and low calorie content. In this article, we will explore the number of calories in prawns, as well as the other nutritional benefits they offer.
First, let's take a look at the number of calories in prawns. A 3.5-ounce (100-gram) serving of cooked prawns contains approximately 84 calories. This is significantly less than many other protein sources, such as beef or pork, which can contain upwards of 300 calories per serving. Prawns are also relatively low in fat, with just 1.4 grams per serving.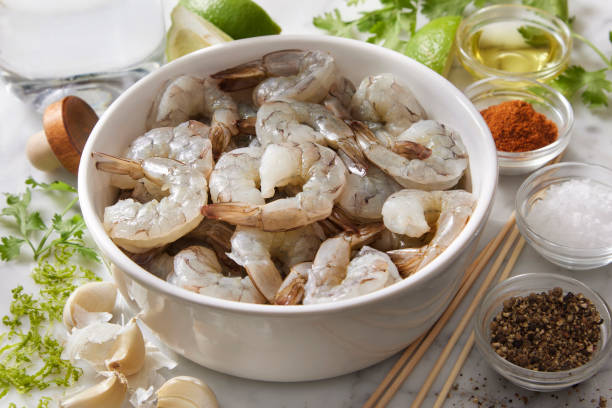 On average, a 3.5 ounce (100 gram) serving of cooked prawns contains around 100 calories. This serving also provides around 20 grams of protein and less than 1 gram of fat. Prawns are also a good source of vitamins and minerals, including vitamin B12, selenium, and phosphorus.
However, the calorie content of prawns can vary depending on the way they are prepared. Prawns that are fried or served in a creamy sauce will generally have a higher calorie content than those that are grilled or steamed. This is because the added fats and oils used in these preparation methods will increase the overall calorie content of the dish.
It's also worth noting that the calorie content can vary depending on the species of prawns, and also the size of the prawn. For example, tiger prawns tend to be larger and more calorie-dense than smaller shrimp.
Additionally, Prawns are also a good source of omega-3 fatty acids, which are essential for maintaining heart health and cognitive function. However, it should be noted that if you are pregnant or breastfeeding, or if you have a shellfish allergy, you should avoid consuming prawns.
In addition to their low calorie content, prawns are also a good source of protein. A 3.5-ounce serving of cooked prawns contains 18.5 grams of protein, which is roughly 37% of the daily recommended intake for an average adult. Protein is an essential nutrient that plays a vital role in building and repairing tissues, and also aids in the production of hormones and enzymes.
Prawns also provide a variety of other essential vitamins and minerals, such as vitamin B12, phosphorus, and selenium. Vitamin B12 is important for the formation of red blood cells, as well as for maintaining proper nerve function. Phosphorus is required for strong bones and teeth, and selenium is an important antioxidant that can help protect against cell damage.
Aside from the macronutrients, prawns also provide a good source of omega-3 fatty acids. These healthy fats have been linked to a reduced risk of heart disease and may also aid in reducing inflammation.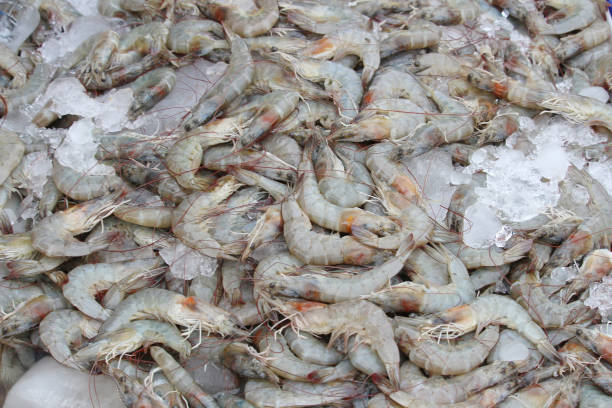 It is important to note that the calorie and nutrient content of prawns may vary depending on the cooking method used. For example, prawns that are fried or breaded will contain more calories and fat than prawns that are steamed or grilled. Therefore, it is important to pay attention to the preparation method when considering the nutritional value of prawns.
In conclusion, prawns are a delicious and nutritious seafood option that can be enjoyed as part of a healthy diet. With their low calorie and high protein content, they can help to promote weight loss, muscle growth, and overall health. So, next time you're looking for a delicious and healthy meal, consider adding some prawns to your plate.