Spinach is a leafy green vegetable that is known for its high nutritional value and versatility in cooking. One of the primary reasons that spinach is considered to be a healthy choice is because it is relatively low in calories. In this article, we will take a closer look at how many calories are found in spinach and how this leafy green can be incorporated into a healthy diet.
First, let's start with the basics: how many calories are in spinach? One cup of raw spinach contains just 7 calories, making it one of the lowest calorie vegetables available. This is especially impressive when you consider that spinach is packed with nutrients such as vitamins A and C, iron, and calcium.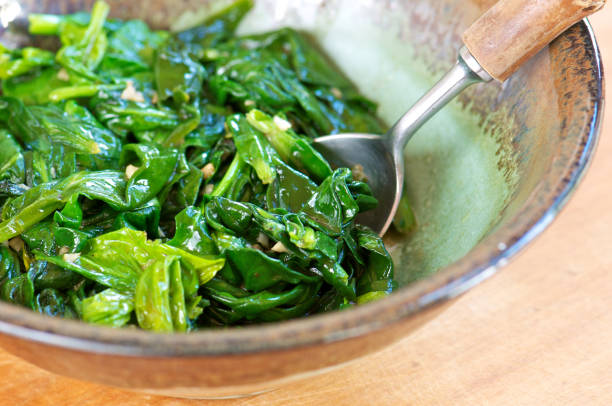 But calorie content can vary depending on how the spinach is prepared. For example, one cup of cooked spinach contains 41 calories, which is still relatively low compared to other vegetables. This increase in calorie content is due to the fact that spinach contains a high amount of water, which is lost during the cooking process.
It's also worth noting that the calorie content of spinach can vary depending on the variety. Some types of spinach, such as baby spinach, tend to be lower in calories than others. In general, however, all types of spinach are low in calories and can be a good choice for those looking to manage their weight or improve their overall nutrition.
So, how can you incorporate spinach into your diet in a healthy way? One of the easiest ways to add spinach to your meals is to use it as a salad green. Spinach is a great base for salads, and it can be paired with a variety of other healthy ingredients such as fruits, nuts, and lean proteins.
Spinach can also be used as a base for smoothies or added to soups and stews for an extra boost of nutrients. It can also be sautéed or steamed as a side dish or used as a topping for sandwiches and wraps.
It's important to keep in mind that while spinach is low in calories, it can still be high in sodium if it is canned or frozen and has added salt. To avoid excess sodium, opt for fresh spinach or choose frozen or canned options that are labeled as "no salt added."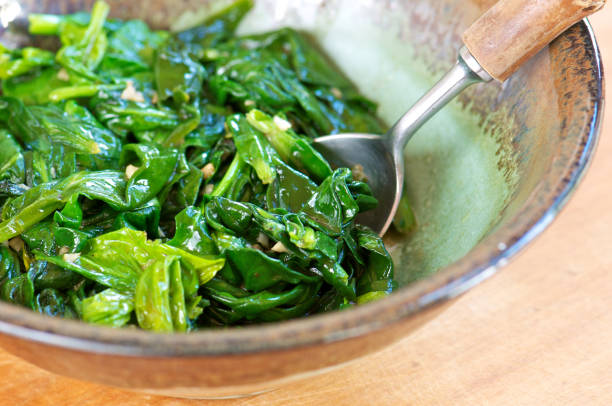 While spinach is low in calories, it is important to be mindful of how it is prepared. Adding high-calorie ingredients like cheese, bacon, or creamy sauces can significantly increase the calorie content of a spinach dish. To keep the calorie content low, opt for healthier cooking methods like steaming or sautéing, and use minimal amounts of oil or butter.
In summary, spinach is a highly nutritious and low calorie vegetable that can be incorporated into a variety of dishes. A serving of spinach contains just 7 calories, making it an excellent choice for people who are trying to maintain a healthy weight or lose weight. Despite its low calorie content, spinach is still an important source of nutrients like vitamins, minerals, and antioxidants, which can help to protect against chronic diseases. Just be mindful of how you prepare it, as adding high-calorie ingredients or cooking methods can increase the calorie content.