Cheese sticks are a beloved snack food enjoyed by people of all ages. Whether you're at a party, at a sporting event, or just looking for a quick and tasty snack, cheese sticks are an excellent choice. But have you ever stopped to wonder just how many calories are in a cheese stick?
Before we dive into the specifics of cheese stick calories, it's important to understand a bit about calories and how they impact our bodies. Calories are a unit of energy that our bodies use to function properly. We need a certain number of calories each day to fuel our activities and support our bodies' basic functions. However, if we consume more calories than we burn, those extra calories can be stored in our bodies as fat, which can lead to weight gain and other health issues.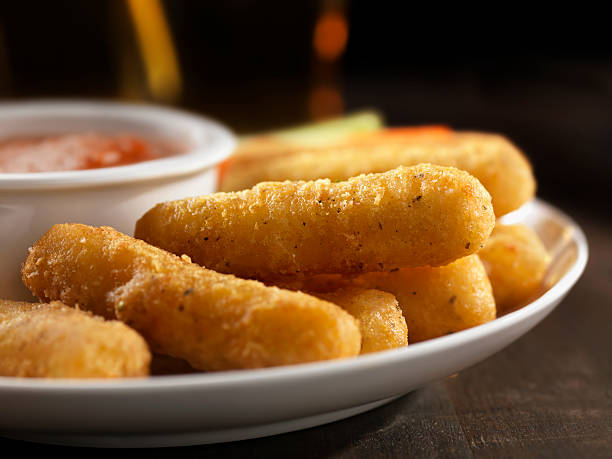 So, how many calories are in a cheese stick? The answer depends on a few factors, including the type of cheese used, the size of the cheese stick, and how it is prepared.
One popular type of cheese stick is made with mozzarella cheese. A single, small mozzarella cheese stick (weighing about 28 grams) contains approximately 70 calories. This number can vary slightly depending on the specific brand and ingredients used, but 70 calories is a good average.
If you're looking for a lower calorie option, you may want to consider a cheese stick made with part-skim mozzarella. These cheese sticks contain slightly fewer calories, with a single, small cheese stick coming in at around 60 calories.
Another popular cheese for cheese sticks is cheddar. Cheddar cheese sticks tend to have more calories than those made with mozzarella, with a single, small cheese stick weighing in at around 80 calories. Again, this number can vary slightly depending on the specific brand and ingredients used.
It's worth noting that these calorie counts are for small cheese sticks. Larger cheese sticks will naturally contain more calories. For example, a medium cheese stick (weighing around 56 grams) made with mozzarella cheese would contain around 140 calories, while a medium cheddar cheese stick would contain around 160 calories.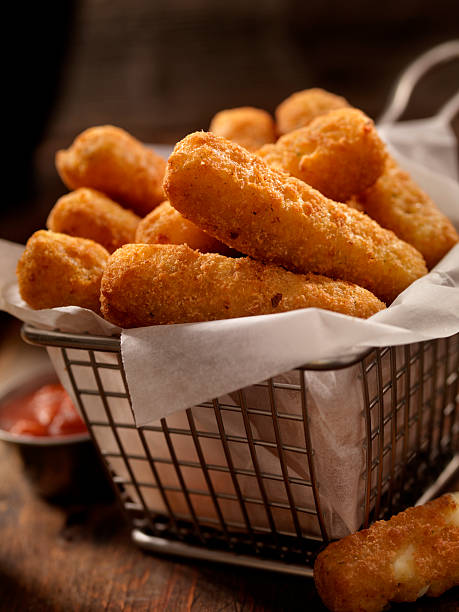 It's also important to consider how the cheese sticks are prepared. Some cheese sticks are breaded and fried, which adds additional calories. A single, small fried mozzarella cheese stick can contain upwards of 100 calories, while a small fried cheddar cheese stick may contain around 120 calories.
On the other hand, cheese sticks that are baked rather than fried will have fewer calories. A small baked mozzarella cheese stick contains around 80 calories, while a small baked cheddar cheese stick contains around 90 calories.
In addition to considering the type and size of cheese used, it's also important to think about serving size when it comes to cheese sticks. While a single cheese stick may seem like a reasonable snack, it's easy to mindlessly eat several cheese sticks in one sitting. To keep your calorie intake in check, it's a good idea to pay attention to serving sizes and limit yourself to one or two cheese sticks per serving.
It is worth noting that cheese sticks are often served in multiples, with 3-4 cheese sticks being a common serving size. This means that the calorie content of a serving of cheese sticks can quickly add up. A serving of 3 mozzarella cheese sticks, for example, would contain 210-240 calories.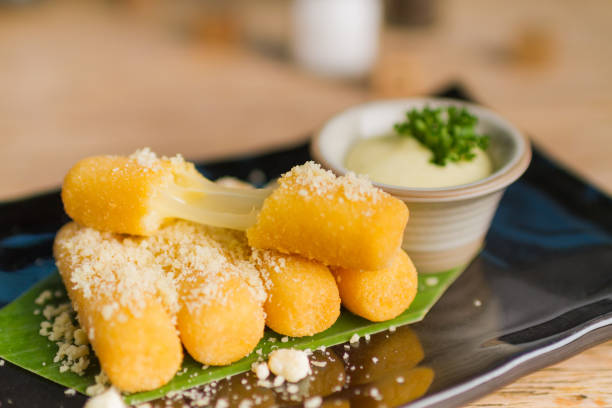 It is also important to consider the fact that cheese sticks are deep-fried and coated in breading. This adds additional calories to the snack. The exact amount of calories added by the breading and frying process will depend on the type of breading used and the cooking method. However, it is safe to assume that a cheese stick will have at least 100-150 additional calories from the breading and frying.