How Many Calories in a Shot of Gin?
Gin is a popular alcoholic beverage that is enjoyed by many people around the world. It is made by distilling grain and adding juniper berries and other botanicals to give it a unique flavor profile. Gin has a reputation for being a relatively low-calorie option when it comes to alcoholic beverages, but exactly how many calories are in a shot of gin?
To answer this question, we need to consider a few different factors. The first thing to consider is the size of the shot. A standard shot of gin is usually 1.5 ounces, but some bars and restaurants may serve slightly smaller or larger shots. The size of the shot will have a direct impact on the number of calories it contains.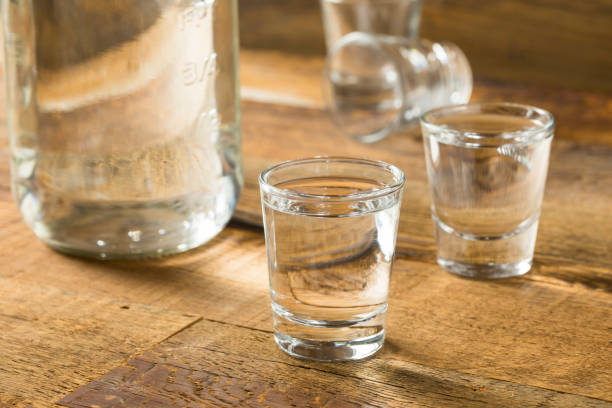 In general, a 1.5-ounce shot of gin contains about 97 calories. This is based on an average proof of 80, which is the standard for most gin brands. If the gin is higher proof, it will contain more alcohol and therefore more calories. On the other hand, if the gin is lower proof, it will contain less alcohol and fewer calories.
It's important to note that the number of calories in a shot of gin can vary depending on the specific brand and type of gin. Some types of gin, such as London dry gin, tend to be lower in calories compared to other types, like Old Tom gin, which is sweeter and has a higher calorie content.
In addition to the type of gin, the calories in a shot of gin can also be affected by the mixers that are added to it. For example, if you are drinking gin and tonic, the tonic water will add calories to the drink. The same is true for other mixers, such as soda water or fruit juices.
So, how does a shot of gin compare to other alcoholic beverages in terms of calories? A shot of gin is generally considered to be a lower-calorie option compared to other spirits like whiskey, vodka, or rum. For example, a shot of whiskey contains about 105 calories, while a shot of vodka contains about 96 calories.
Of course, it's important to remember that calories are just one factor to consider when it comes to alcohol and health. Alcohol is considered empty calories, meaning it provides energy but no essential nutrients. It is also important to consider the potential risks of excessive alcohol consumption, such as an increased risk of accidents, liver damage, and certain types of cancer.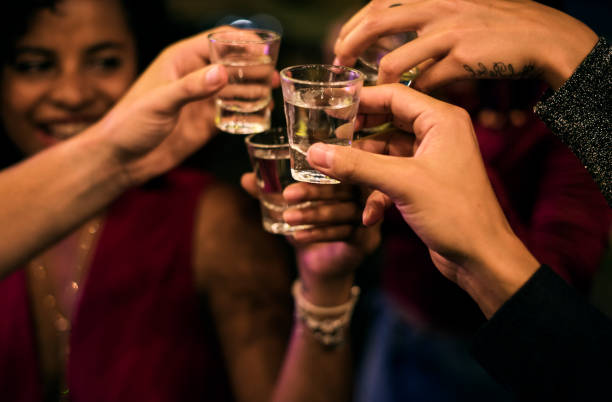 When it comes to weight management and overall health, it's important to focus on a well-balanced diet and regular physical activity, rather than trying to cut calories by choosing lower-calorie alcoholic beverages. It's also a good idea to limit alcohol intake, as recommended by the Centers for Disease Control and Prevention (CDC). For women, this means no more than one drink per day, and for men, no more than two drinks per day.
In summary, a shot of gin contains about 97 calories on average, depending on the size of the shot and the type and proof of the gin. While gin is generally considered to be a lower-calorie option compared to other spirits, it is important to remember that alcohol should be consumed in moderation for the sake of overall health.