Grilled chicken breast is a delicious and healthy option for those looking to incorporate more lean protein into their diet. But how many calories does it contain? The answer depends on a variety of factors, including the size of the chicken breast, the cooking method, and any added ingredients. In this article, we will explore the calorie content of grilled chicken breast in depth, as well as provide tips for incorporating it into a healthy and balanced diet.
First, let's take a look at the basic nutritional information for grilled chicken breast. According to the United States Department of Agriculture (USDA), a 3.5-ounce (100-gram) serving of grilled chicken breast contains 165 calories, 31 grams of protein, and 3.6 grams of fat. This serving size is considered one portion or one "ounce equivalent" in the USDA's nutritional guidelines.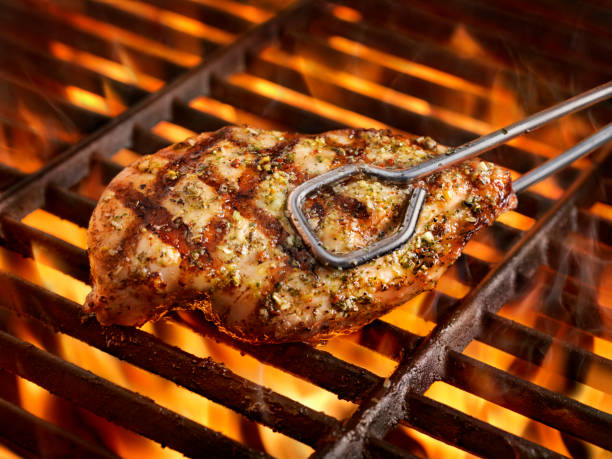 It's important to note that these values can vary based on the size of the chicken breast. A larger chicken breast will obviously contain more calories and nutrients than a smaller one. The cooking method can also affect the calorie content of grilled chicken breast. For example, if the chicken is breaded and fried, it will likely have more calories than if it is simply grilled with no added ingredients.
In addition to the calories, it's important to consider the other nutrients that grilled chicken breast provides. As mentioned above, it is a good source of protein, which is essential for building and repairing tissues, and for maintaining healthy muscles, bones, and skin. Grilled chicken breast is also relatively low in fat, with only 3.6 grams per serving. This makes it a good choice for those trying to limit their intake of unhealthy fats, such as saturated and trans fats.
While grilled chicken breast can be a healthy and nutritious choice, it's important to be mindful of portion sizes. The USDA recommends that adults consume 5.5 ounces of protein-rich foods per day as part of a 2,000-calorie diet. This means that a 3.5-ounce serving of grilled chicken breast would count as just over half of your daily protein intake. It's also important to balance your intake of protein with other nutrients, such as fruits, vegetables, and whole grains.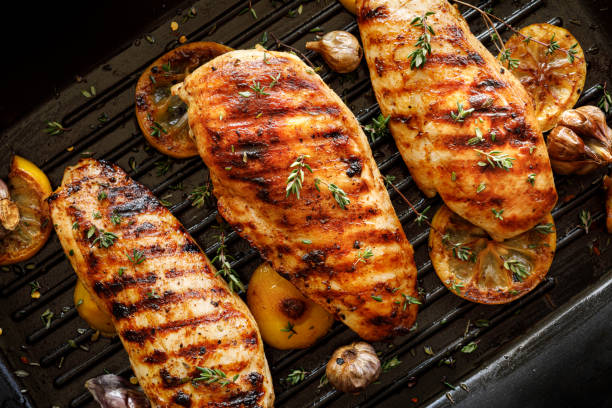 There are many ways to enjoy grilled chicken breast as part of a healthy diet. Here are a few ideas:
Pair it with a side of roasted vegetables, such as broccoli, bell peppers, or zucchini.
Top it with a fresh salsa or diced avocado for added flavor and nutrients.
Serve it over a bed of whole grain pasta or quinoa for a filling and balanced meal.
Cut it into strips and add it to a salad for a protein-rich lunch.
In conclusion, grilled chicken breast can be a healthy and delicious addition to your diet, as long as it is consumed in appropriate portion sizes and balanced with other nutrients. With its high protein content and relatively low calorie and fat levels, it can help you meet your nutritional needs while supporting a healthy weight.