An artichoke is a delicious and nutritious vegetable that is enjoyed by many people around the world. It is a member of the thistle family and is characterized by its large, spiky leaves and edible heart. Not only is it a tasty addition to many dishes, but it also offers a wide range of health benefits due to its high nutrient content. One important aspect of the artichoke that many people are interested in is its calorie content. In this article, we will explore how many calories are in a artichoke and what other nutritional benefits it provides.
First, let's take a look at the calorie content of an artichoke. According to the United States Department of Agriculture (USDA), a medium-sized artichoke (about 120 grams) contains approximately 60 calories. This makes it a relatively low-calorie food, making it a great choice for those watching their calorie intake. However, it's important to note that the calorie content can vary depending on how the artichoke is prepared. For example, if it is fried, it will have more calories than if it is steamed.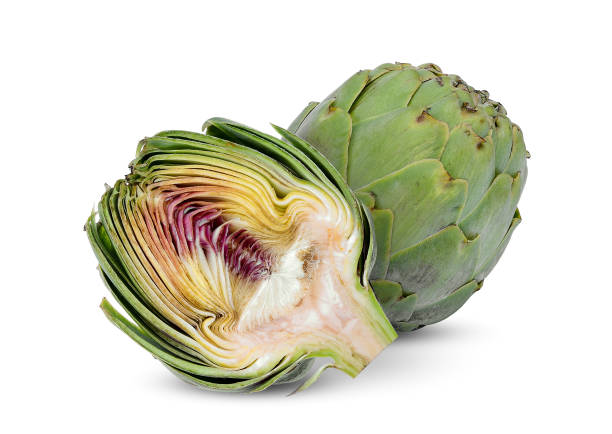 Despite its relatively low calorie content, the artichoke is a nutrient-dense food, meaning it packs a lot of nutrients into a small calorie package. One of the most notable nutrients in the artichoke is fiber. A medium-sized artichoke contains about 7 grams of fiber, which is about 28% of the daily recommended intake. Fiber is important for maintaining a healthy digestion and keeping you feeling full and satisfied.
One medium-sized artichoke contains approximately 60 calories. This makes them a great choice for those looking to lose weight or maintain a healthy weight. The calorie content of artichokes is primarily made up of carbohydrates, with a small amount of protein and fat.
In addition to being low in calories, artichokes are also a great source of fiber. One medium-sized artichoke contains approximately 7 grams of fiber, which is approximately 28% of the recommended daily intake for adults. Fiber is an important nutrient that helps to keep the digestive system healthy and can also help to lower cholesterol levels.
Artichokes are also a good source of vitamins and minerals. They are particularly high in vitamin C and vitamin K, as well as potassium and magnesium. Vitamin C is an antioxidant that helps to protect the body against the damaging effects of free radicals, while vitamin K is important for blood clotting and bone health. Potassium and magnesium are both important for maintaining healthy blood pressure and healthy muscles and bones.
Artichokes can be enjoyed in a variety of ways. They can be steamed, grilled, or even eaten raw. They can also be used in a variety of dishes, such as pasta, salads, and dips. When preparing artichokes, it is important to remove the tough outer leaves and the prickly top before cooking or eating.
One popular way to enjoy artichokes is by steaming them and then dipping the leaves in melted butter or a mayonnaise-based dip. Another popular way is to stuff them with breadcrumbs, cheese, and herbs before baking.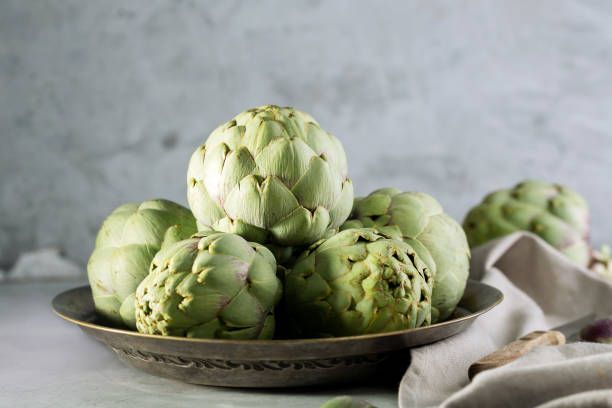 In addition to its nutritional benefits, the artichoke is also believed to have several medicinal properties. For example, some research suggests that consuming artichokes may help to lower cholesterol levels and improve liver function. The antioxidants and anti-inflammatory compounds in the artichoke may also help to protect against certain types of cancer.
In conclusion, the artichoke is a delicious and nutritious vegetable that is a great addition to any diet. With only 60 calories per medium-sized artichoke, it is a low-calorie food that is packed with fiber, antioxidants, and other important nutrients. Whether you are looking to improve your heart health, boost your immune system, or simply enjoy a tasty and healthy food, the artichoke is a great choice.